Customer-focused, product-focused
_
At Dismuntel, we have a production plant of more than 1,900 m² equipped with two SMT assembly lines, with SPI and AOI optical inspection machines, which allow us to guarantee product quality and meet production challenges with a high level of integration. As a result, we are able to offer turnkey products and assemblies with a quality in line with the most demanding markets.
We have a separate test area to check each and every component we manufacture, to ensure that the highest quality standards are met. Electrical safety, compatibility, performance, ageing tests or stress tests are some of the tests that all our equipment must pass satisfactorily.
We produce prototypes, pre-series, series production or mass production in line. 
We produce from the electronics to the final product including the enclosure, wiring, packaging or the final product packaging. We accompany you throughout the entire process with all our resources.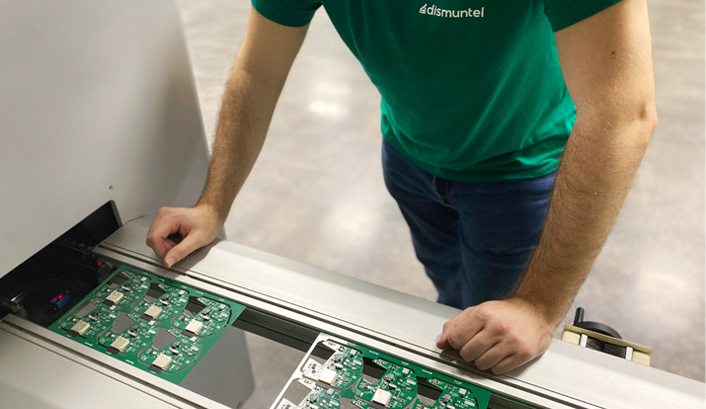 Electronic component assembly
capacity and infrastructure for small and large series production
_
| SMT Automatic Assembly Line
In the SMT line, we take care of the assembly of the electronic components on the printed circuit board, always applying continuous improvement in collaboration with the Engineering department.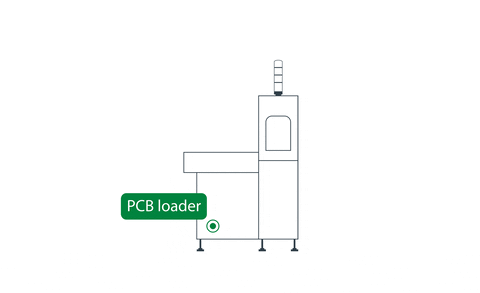 We have an equipped area where our technical staff prepares and inserts the THT components on the printed circuit board with a subsequent assembly check.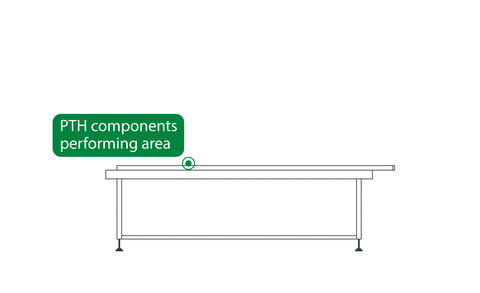 FUNCTIONAL TESTING AND AOI VERIFICATION
We design, customise and develop verification tests to guarantee the functionality of the assembled circuits in the production process.
Our working model through the ERP allows us to have different traceability models such as the 13481 standard.
We offer our clients a personalised packaging service for their products and delivery to any destination they request.
We have the necessary solutions to design and test the products we produce.
We protect the circuit from external agents (corrosion, humidity,...) with the appropriate product by means of an automated system. There is also the possibility of potting.
We have an automated Kardex warehouse to guarantee the conservation of materials. We also have drying cabins to control the humidity of the components.